Innovation objectives 
"A small step for Turbolub, a giant step for our clients! "
After many recognised references in the petrochemical sector over several years, Turbolub wanted to be part of a new industrial era.
The facts are simple: companies evolve and undergo constant change. It is now more than ever essential for businesses to interact depending on market trends. Indeed, Turbolub believes that industrial performance cannot be dissociated from the effort to innovate.
Today businesses must be close to the clients in order to be attentive to their needs, but also be a force for proposals to improve projects and develop products. By this action, we make a point of including all stakeholders in a global strategy based on our clients' industrial performance.
For Turbolub, partnerships contribute to the progress and success of businesses. We have a trusting relationship with all our partners for all our innovating projects. The knowledge spawned by countless technological efforts is the fruit of close collaboration.
Turbolub is now on the move and has already set up its own Research and Development department to conquer new markets.
Our innovating project (STEAMWATT project)
In a global energy-saving context, Turbolub wishes to offer its clients turnkey solutions to recover unavoidable energy from saturated water vapour circuits.
We want to recycle the energy that is currently lost in order to produce electricity.
The innovation for this project will be highly varied: the global redesign of the system will allow many improvements in terms of output, deadlines and costs.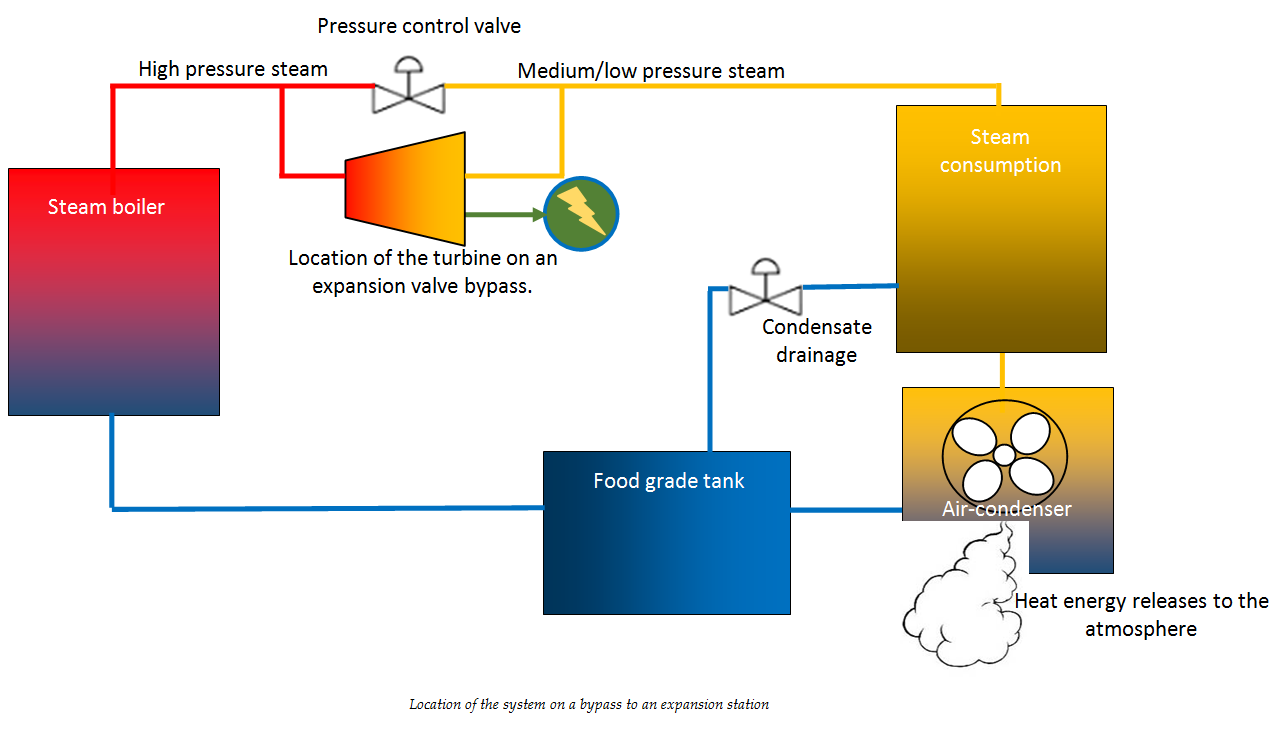 Target markets
After various marketing analyses and market studies, we were able to detect a certain trend for energy savings. Indeed, different agencies such as ADEME (French Environment and Energy Control Agency), DGEC (French Energy and Climate Agency) as well as different institutions are unanimously announcing drastic drops in energy consumption in various sectors of activity. We are targeting all industrials that use saturated vapour, i.e.: The paper, rubber, sugar, chemical and pharmaceutical industries, as well as others.
In a mixed energy context, we have been able to set up a different market segmentation. Indeed, the electric energy production coupled to a biomass steam generator sector can be used to recycle waste. The coupling of a solar power station can also be used. The market that is the most willing to invest in renewable energy is the African market. According to the IRENA (International Renewable Energy Agency) on the future of Africa's energy mix, the share of renewable energy could increase by 50% between now and 2030 over the entire continent.